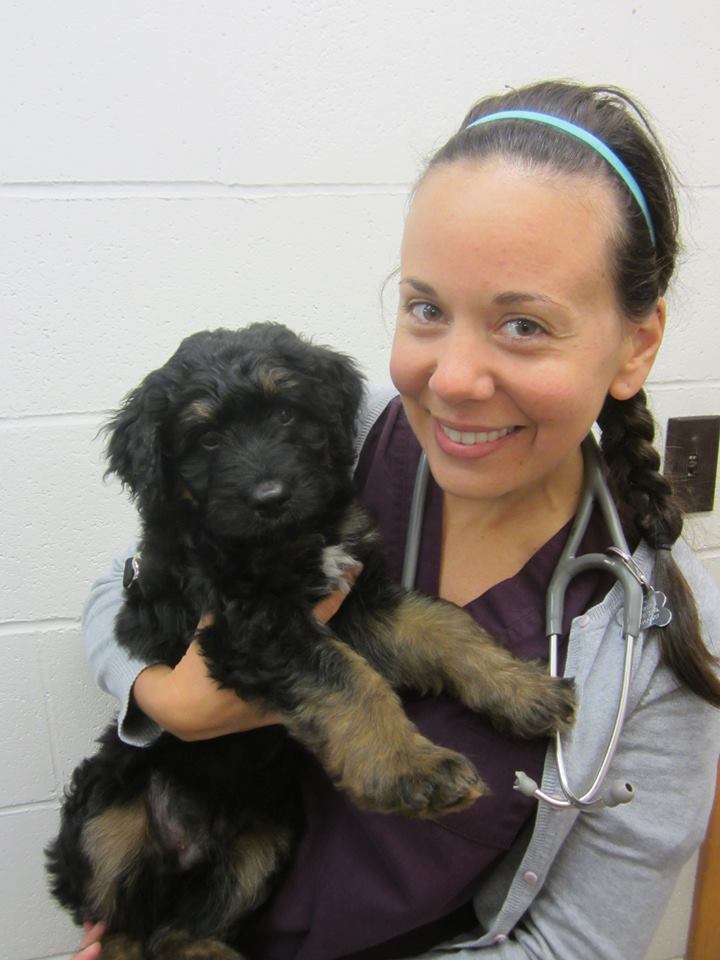 Dr. Laura Pratola is a locum Small Animal Veterinarian that works part-time at the Wellesley Veterinary Clinic.
Dr. Pratola is originally from Waterloo-born and raised and has recently settled in Kitchener. She initially became a veterinarian for her complete love for all animals but especially for horses. Although, Dr. Pratola decided near the end of her veterinarian schooling that she was more passionate about small animal care.

Like most vets, Dr. Pratola started out working as a vet assistant in a couple clinics during her undergrad at the University of Guelph. She then went off to Glasgow, Scotland for veterinary schooling. During her time there, she enjoyed travelling Europe, spent some time on the horse jumping team, and really got into research within the vet school and even contributed to some publications. After vet school, Dr. Pratola traveled while working as a vet in Costa Rica for a couple months, then moved back to the UK to complete a 12-month small animal internship. Following the grueling, long shifts of an internship, she moved to Bermuda to practice for a couple years, where she met her husband. Together, they moved back to Ontario in 2015.
Dr. Pratola says that her parents have always supported her dream to become a veterinarian. She and her husband clean up after a menagerie of animals that are all rescues and have won the fur baby lottery with the! They have 2 cats and two rescue dogs.
The majority of Dr. Pratola's spare time is spent walking her dogs.